Scandinavia is becoming a regular work destination, and I can't possibly describe how thrilled I am about it. This was my third visit to the country, the second in plain winter, and curiously enough to the same location I have been last year: Sandviken. Last time I had the company of a Swedish colleague that was kind enough to drive me around. Let me tell you that for someone used to 15ºC winter temperatures, driving on snow packed roads looked like a very scary activity. This time I had no such luck, so I had to grab the bull by the horns, rented a car and drove myself. Although I was not so comfortable driving on snow, I've soon realized that mild speed and keeping the distance takes you a long way and that snow actually has a decent grip (not going to talk about ice, though).
Being mobile gave me the added advantage of exploring a bit round and getting out of the beaten track. Sometimes driving for hours before hitting the hotel.
If you're curious, you can read my previous visits to Sweden from here: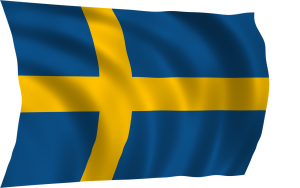 Time has come for another trip: a come back to Gavlë and Sandviken, Sweden. About a year ago I was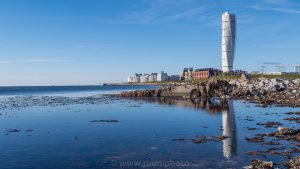 Malmö is the capital city of the Scania district, in the southern part of Sweden. With a population of approximately 300.000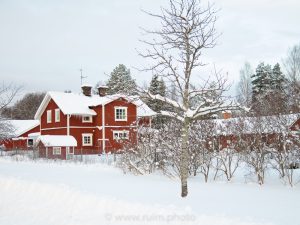 November 2016. In Lisbon I start packing my cabin sized bag with my first (of many I hope) trip to
The biggest challenge I found this time around was the darkness. At this time of the year this high latitudes, the Sun rises at about 8:30 and sets at 3:30. This means that very little light is available before I get to the client and certainly no light is available when I leave. I had a small window on the day I was flying back before departing, so Challenge ON!
Gavlë
My hotel was located about 25 KM East to Sandviken in the city of Gavlë. In mid-January the Sun rises at 8:45 AM and sets around 3:15 PM, which gives me little time to explore outside of my day-job. The window of opportunity to explore the base city was short, but where there is a challenge, there is energy. At night, after dinner, this city presents lovely images specially on the old town area. So do trees covered in powder now when hit by the street lights. Handheld captures at night is not an easy task, and only a few made the cut.
On the last day, before departing back to my home country, I managed to walk around a bit on the city park and capture some shots. There were plenty to be captured. i just happened to be there.
Sandviken
The roads that surround Sandviken are simply amazing. I felt I was going to bump into Santa at any moment! They cross forests, lakes and rivers and open up after a sharp curve to landscapes I am clearly not used to. Pristine white snow softly covering hills, trees and houses, making everything look like a child's Christmas dream.
Gear
All the images were captured with the Canon G7x Mk II, most of them handheld and no filters. For the longer exposures, I've used a Manfrotto Mini tripod.
P.S.: Two years ago I was the proud owner of a Canon G5, which until the visit to this snowy scenes had served me very well. After getting back home and while looking at the images, I realized I was missing a lot of the fine show detail, resulting in frustrating big white blurs. I then started a crusade looking for my next travel camera, which culminated on the Canon G7x mk II (check the unpack here). The specks looked OK, but I knew it would only be on snow I would get the decisive opinion about the new acquisition. The comparison will be handled in a different post.
Photo data
Not going into details of each of the images EXIF info (I don't want to bore you to death), I just want to highlight a couple of thoughts about the images:
All images are color. Although most of these images would give amazing B&W photos, and actually some of them look B&W, I opted for color, because of it's subtle tones and transitions.
+2 stops exposure compensation.  I'm sure you have heard that photometers are configured for a mid tone, which works for most of the images. Well, extreme bright or dark scenes need exposure compensation. As a thumb rule,  use +2 exposure compensation for snow scenes. If bright sun is out, you may have to push it a bit upper.
Don't forget to frame reflections. Reflections are a no brainer to keep your eyes on an image. The fact they are an inverted reality work like a magnet for the curious brain. Remember though, that when you have reflections, you have two sides of the reality hat need to be framed to work their best.
Never forget to embrace the scenery. This is the privilege of the photographer and the photographer alone. A gem given only to you, so don't loose the opportunity to pause, take a deep breath, close your eyes, absorb the smell, record the sounds in you brain or feel the crisp cold air on your face. Forget about technicalities for a moment. Then use those feelings whenever you look at the images again. Recall the sensations and the emotions you felt when you were there. Enjoy!
Classification
There is a lot to explore in Sweden: lakes, beautiful forests that make amazing captures all year around. From what I have learned, up to the North, the forests get denser and even more amazing, as well as the large tundra areas. I can't seem to get enough from these Nordic countries…
Experience technicalities
Global
[B] – Want to be back with my family: very interesting location with a lot I would like my family to experience. Low or no risk.
Safety (see GPI)
2 (out of 5)
(Lower is safer)
Photographic potential
 

Landscape, cityscape, people, industrial areas. For someone coming from Southern Europe, the snow covered flat landscape is a never ending source of inspiration and novelty.

Weather
Cloudy, cold and snow (January, Winter)
Travel
 

5 hours by plain + 2 hour drive from Arlanda airport, VISA not needed for European citizens.
The TravelAround series: